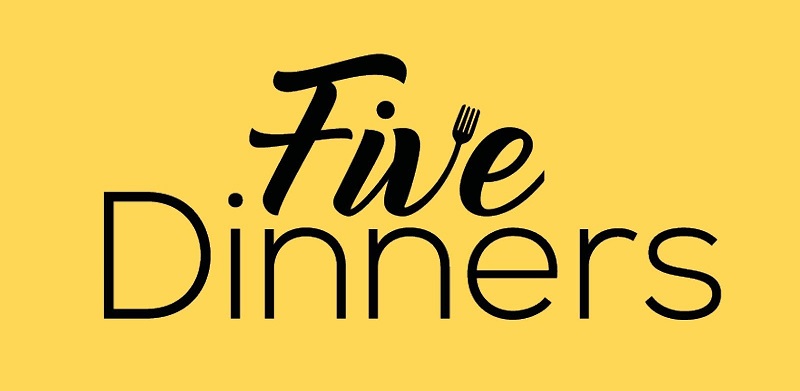 By Theo Michaels for SmarterNaturally
"I can't get enough of this one; a hearty yet vibrant Indonesian style prawn laksa with SmarterNaturally soup that makes this not only delicious but healthy too!" – Theo
🥦 Provides your weekly dose of glucoraphanin
💪 Low in sugar & high in protein
✅ Certified diabetic friendly by our nutritionist
See full nutrition profile
1 x40g sachet SmarterNaturally SuperSoup
½ zero-salt vegetable stock cube

50g vermicelli rice noodles

250ml hot water

40g choi sum, stalk trimmed

1 tsp olive oil

1 clove garlic, chopped

½ small white onion, sliced

1 inch ginger, grated

 1 red chilli, chopped 
½ stick lemongrass

150g king prawns

200ml light coconut milk

50g bean sprouts

1 tbsp tomato puree

1 tbsp peanut butter

½ tbsp curry powder

½ tsp turmeric

1 lime

10g coriander for garnish
Missing the key ingredient?
Start by hydrating the noodles in a large mixing bowl with enough hot water to cover by a couple of inches, leave to hydrate. 
In a hot pan, add a splash of oil and then add the onion, garlic, ginger, lemongrass and chilli and cook for a couple of minutes (don't let it burn) before stirring in the curry powder and turmeric and quickly followed by the coconut milk. Mix together and then stir in the tomato puree and peanut butter.
Add the choi sum to the pan and leave to simmer for five minutes until cooked through (you can add a splash of water if it starts to dry out/go too thick), then add the prawns and cook for another two minutes and remove from the heat.
In a separate bowl; mix together the vegetable stock cube with just boiled water and stir in the SmarterNaturally SuperSoup. Pour boiling water over the beansprouts to balance and remove from the hot water after a minute. Remove the frying pan from the heat and place the choi sum into a serving bowl along with the noodles (either drain in a colander or use tongs to lift out of the water). 
Stir the soup into the Laksa and once combined pour over the noodles and choi sum, garnish with extra coriander, the beansprouts on the side, a squeeze of lime and any extra chilli you wish to use.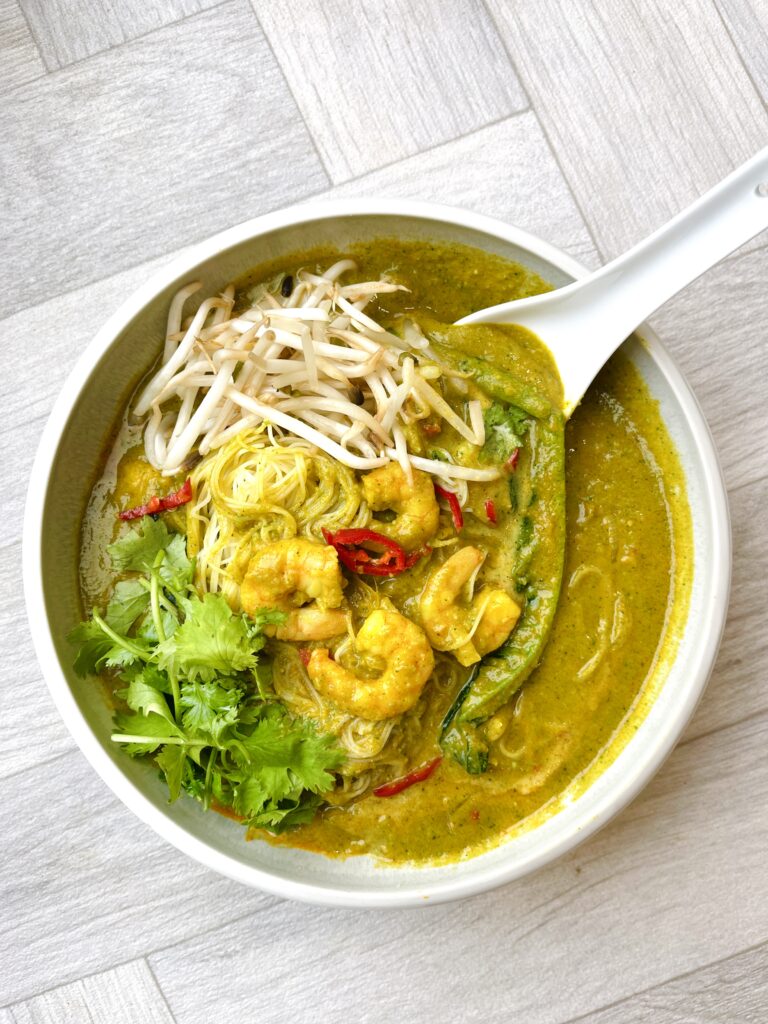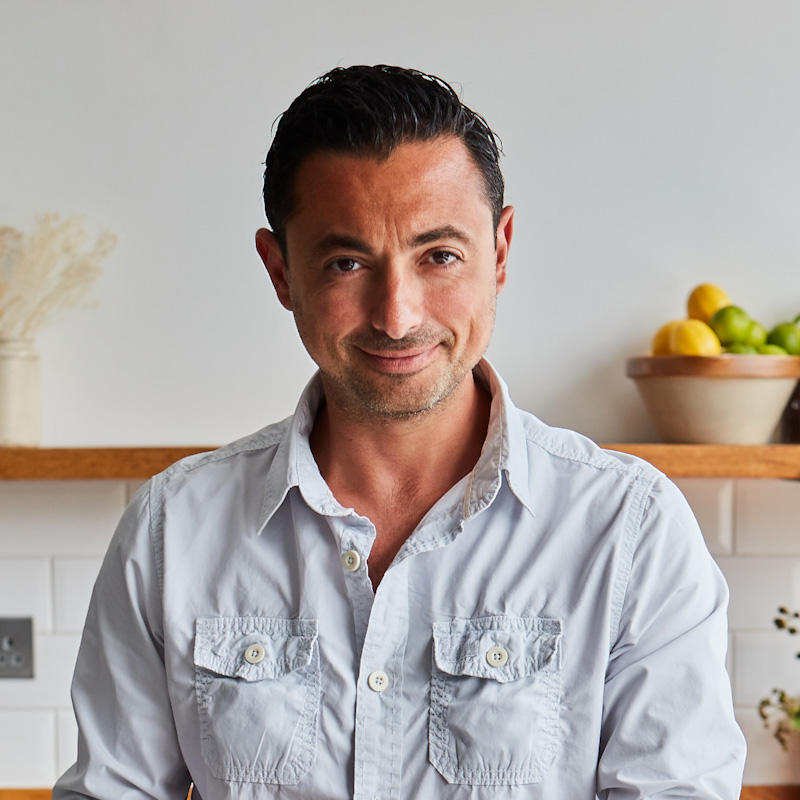 You can use frozen prawns instead of fresh; simply add just before the choi sum.


Add a teaspoon of honey for a little natural sweetness.


You could easily replace the prawns for chicken if preferred.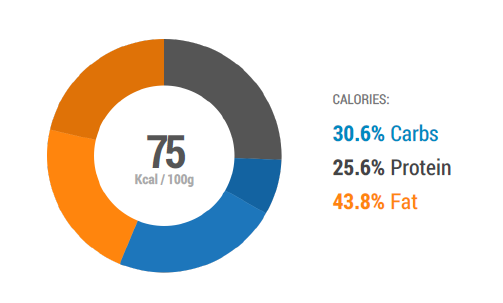 Discover more recipes and tasty tips to get the best from our SuperSoup