Caroline (73) was shocked when a routine health check revealed she was prediabetic. She wanted to avoid taking medication, but she already lived a pretty healthy lifestyle and wasn't sure what more she could do to get her blood sugar under control!
Then she discovered SmarterNaturally SuperSoup. After just 5 months of eating one bowl a week, her blood sugar levels have dropped dramatically, meaning she was no longer prediabetic – much to the surprise of her GP!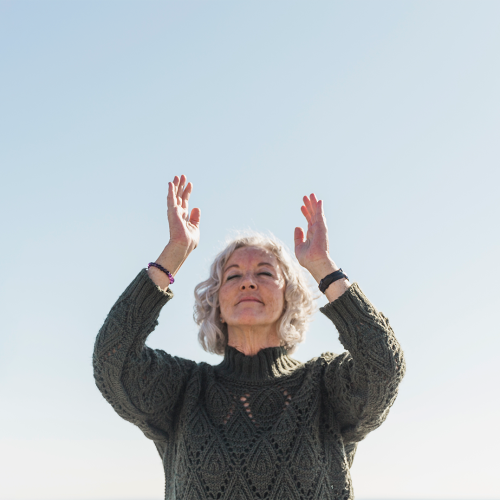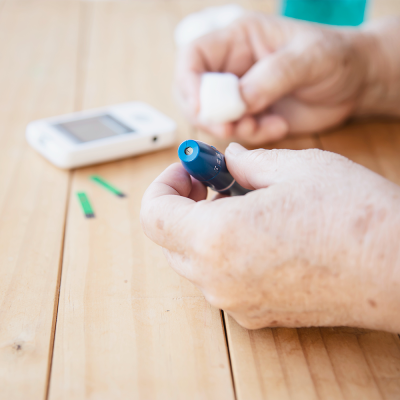 A (Not-So) Sweet Surprise
"About a year ago, I went to see my GP for the standard health check they do for all over 50s. I'd been told previously, back in my 60s, that my blood sugar levels were actually a little bit low, so I was surprised when my HbA1c reading came back at 41 mmol/mol – putting me on the border of being prediabetic!
My GP wanted to keep an eye on my blood sugar, so 6 months later I had another test. Unfortunately my blood sugar had crept up further still, so it was now at 43 mmol/mol. 
My GP told me I was now prediabetic and insisted I needed to be careful and make changes to my lifestyle, as if my blood sugar level stayed high it would put my health at risk and I'd likely need medication to try and lower it."
"Honestly, I was keen to avoid being put on medication, but despite lots of advice from my GP I wasn't sure what I should do to get my blood sugar back under control. I didn't feel like there was much in my lifestyle I could change… 
I wasn't massively overweight, and I struggled to do more exercise due to difficulties with my joints. I was also eating relatively well: in fact, my husband and I were already eating a carb-restricted diet by this point as we knew our blood sugar levels were going up, and we wouldn't even have cakes or biscuits in the house so as to avoid any temptation!"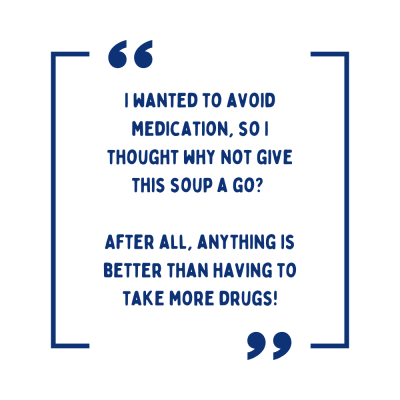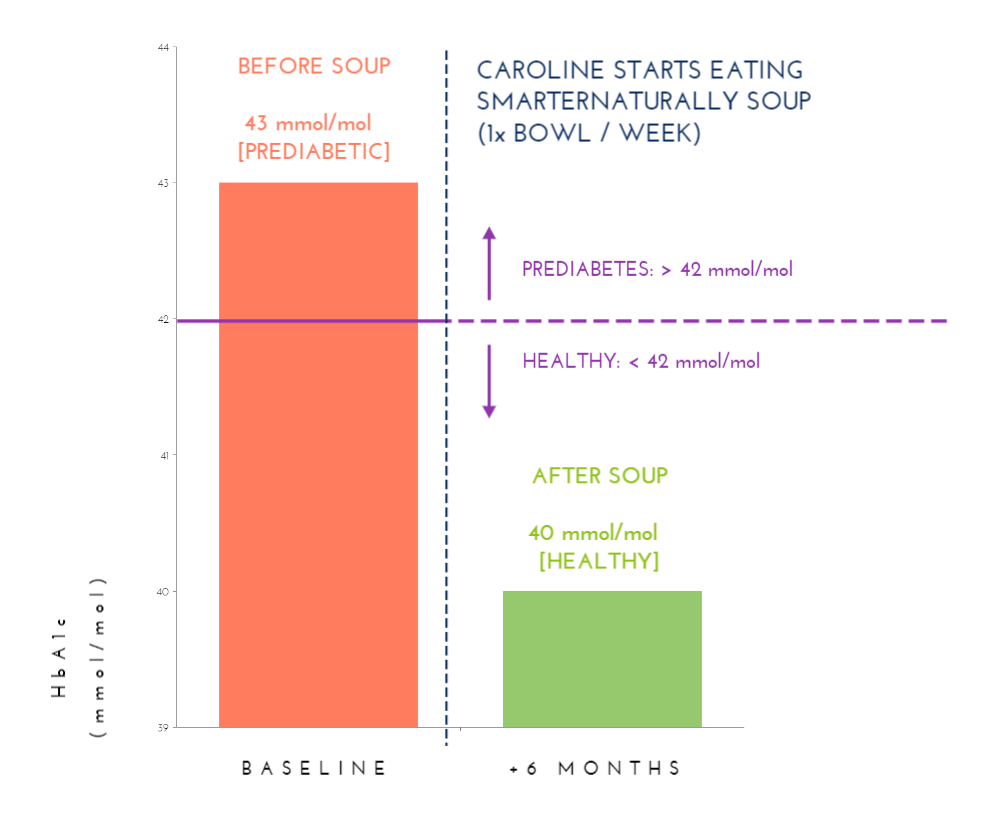 "By a stroke of luck, I then saw an article in the Sunday Times about SmarterNaturally SuperSoup. The article said that this soup could help lower blood sugar and cut the risk of type-2 diabetes, so I said to my husband "well, why don't we give this a go?" After all, anything is better than having to take more drugs!
So we gave this 'super-soup' a go, and started eating it regularly – just one bowl a week. After about 5 months of weekly soups, my 6-monthly blood sugar check came up. It was brilliant news – my HbA1c had dropped back down to 40 mmol/mol, meaning I was no longer prediabetic!"
"I feel really delighted to have got my blood sugar back under control. It's been creeping up over the years and now the trend is completely reversed – and the only change I've made is this soup. We've not really changed anything else in our lives at all!
It's thumbs up from the GP too, since they're very into their preventative medicine. They're still slightly skeptical about this soup, but it's helped me get my blood sugar back down into the normal range. Don't they say the proof of the pudding is in the eating?"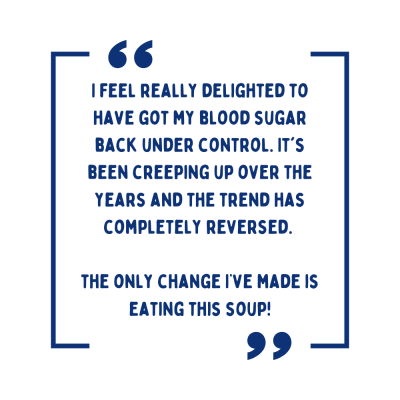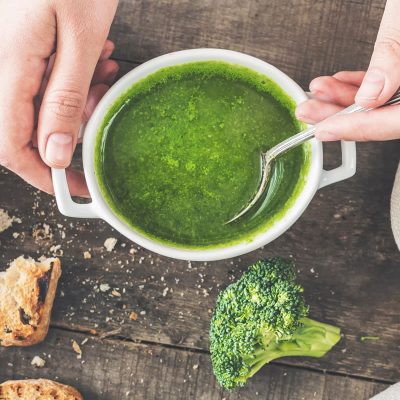 Sticking with SmarterNaturally
"I feel really positive about my diabetic health now, and I'm convinced that SmarterNaturally' 'super-soup' has been a real benefit to me. I have to admit I wasn't initially the biggest fan of it, but now I just add a lot of black pepper to it for an extra kick of flavour. Besides, it's only one bowl a week I have to eat – and it's worth it to prove to my GP that it really does work!
I'll be sticking with the soup, and I'm hoping I'll see another drop in my blood sugar levels at my next test in 6 months time. In the meantime, I've been recommending the soup to friends – everybody agrees that it's worth every penny if it works for them like it has for me!"
Caroline has found a healthier future with us. Could you?
Start your trial and discover what SmarterNaturally SuperSoup could do for you - from just £5 a week.